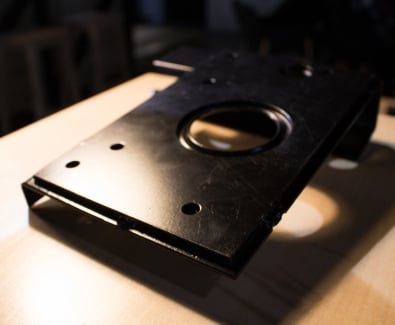 In the cartridge lock, the seal is in the cartridge, which is an external element for the lock itself. The historically well-established design of the cartridge makes it mechanically vulnerable. In order to protect the cartridge from a mechanical attack, Solid 55 developed its own protection - ProBox. This is a reinforced steel box for interior mounting of the lock.
The cartridge is protected from a massively toughened steel body with a ring sinking into a polished place in the steel box. This makes it virtually impossible to break the cartridge.
ProBox is further reinforced with 4 mm of steel or a total of 7.2 mm steel in the lock area that protects the locking mechanism.