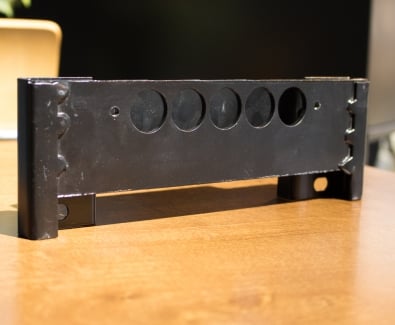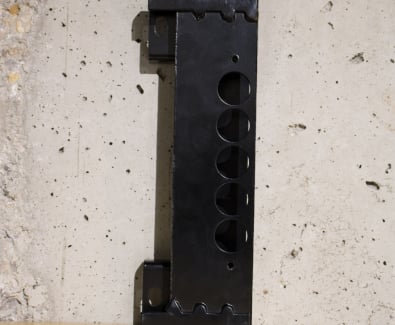 Magnificent construction-technology solution made of 4mm steel, forcing the active fixing pins to work on shearing.
And further - direct removal of the reaction from forces arising from burglary attempts directly into the carrier wall.
Solidbox is NEW, an extra protection module made of 4mm steel. It is designed to protect the mechanical locking pionts (mDoor 2.0 and mDoor3.0) and lectromechanical locking points (all iDoor models).
The innovative design solution increases the role of the steel frame and, in particular, the stability and strength of the locking zones for attempted entry in two directions:
The steel bolts of the lock are forced to work only on shearing;
This additional clamping mechanism is anchored directly, not through the frame.